The team of Augusta Virtual Assistants, LLC is comprised of professionals who specialize in specific aspects of business management and support. We are passionate about utilizing your time and resources more effectively by providing the assistance you need, when you need it. We partner with you to produce results and build success! 
If you are interested in joining our stellar outfit, Click Here!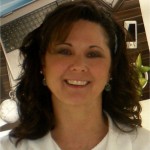 Lisa Kolb is Chief Executive Officer of Augusta Virtual Assistants, LLC. She was a REALTOR for 15 years and worked as a licensed assistant prior to starting AVA. Lisa has a strong work ethic and pays close attention to detail. Her knowledge and experience in the real estate industry puts her in the position to assist other agents with increasing their productivity. Lisa is a mother of three and grandmother of six. She lives in Evans GA and enjoys horseback riding, traveling and spending time with her family.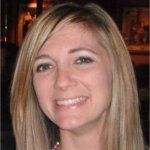 April Green is Chief Operations Officer of Augusta Virtual Assistants, LLC. She holds an Associates Degree in Business Administration and a Bachelors Degree in Public Affairs from Columbia College. Her experience in Human Resources and business management makes her the perfect fit to keep AVA running smoothly. April lives in Evans GA with her two sons, Blake and Camden. She loves Carolina Gamecocks football, couponing and traveling.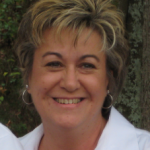 Donna Rios is an Internet Marketing maven. She loves teaching, training and mentoring business owners on the marketing techniques that are available to them today. She is an insightful and inspiring web designer and video marketing professional with a passion for obtaining real time results and lasting solutions for those she works with. Her husband of 32 years is retired military and they have raised their family of 5 in the Augusta area. Donna enjoys spending time with her 4 grandchildren and traveling.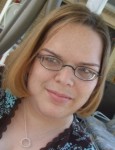 Kristi Flynn graduated from Aiken Technical College with a degree in E-Marketing and Human Services.  She has been a professional blogger and marketing assistant for over 6 years, specializing in Social Media Marketing and Press Release Creation. She is also an ISA for Realtors, managing their transactions, creating CMA's and closing coordination. Kristi currently resides in Grovetown, GA with her husband, Joe and enjoys traveling, television and music. She has attended over 50 concerts all throughout the United States!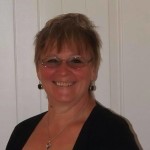 Susan Pellerin studied at Fulton-Montgomery Community College and majored in Business Management. She has 40+ years of experience with all types of administrative duties and has utilized her expertise in a variety of office management positions. Her skills include all phases of Accounting and Bookkeeping, Payroll, Human Resources, and Marketing. Sue is extremely motivated, goal oriented, and highly organized. She is the former president of the Augusta GA chapter of National Association of Professional Women and current treasurer of the Greater Augusta Employer Committee.  Sue has a passion to help small business owners succeed. Susan has three children and 6 beautiful grandchildren.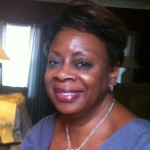 Janet Palmer received her certification in telecommunication engineering from  Fujitsu University and various certifications from PCDI. She has 20+ years experience in office administration and management. She has exceptional customer service skills, a keen eye for details and strong communication skills. A native from New York state, she resides in Charlotte NC with her husband Millard. They are the proud parents of 3 children and 4 grandchildren.  If she isn't working on a sewing or knitting project, she can be found refurbishing "something" in her garage!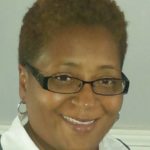 LaShana Bradwell is a Registered Paralegal and mobile notary with over 20 years of paralegal experience. She holds a Masters Degree in Public Administration, a Bachelor's Degree in Criminal Justice and a Certification in Paralegal Studies. Her knowledge and experience in the legal field puts her in an excellent position to assist attorneys with increasing their productivity. LaShana enjoys reading and crafting.