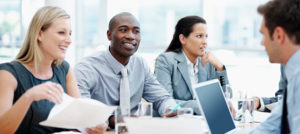 You're looking for a solution to the stressful, time intensive responsibilities that go with running your business. You need the overflow off your desk, freeing up valuable and much needed time to concentrate on building revenue. Could you use a business partner to not only help manage it but grow it as well?
We Get It! You've Got a Business to Run.
"If everyone is moving forward together, then success takes care of itself."~Henry Ford
That's why we're here! Working together with one goal in mind, Your Success!
How do we do it? By giving you the ability to choose the support you need and giving that support from a virtual location in the United States. This allows you to have flexibility along with reducing overhead. Work with us to:
Increase Productivity and Focus 

by partnering with a Virtual Business Manager!

Alleviate Stress and enjoy a work/life balance!
Save Time and Money 

by not having to train a new employee, pay taxes, provide insurance, benefits or additional office space and equipment!
Your requests and sensitive information are handled professionally and confidentiality is Guaranteed!
Our clients include Attorneys, Realtors and various types of entrepreneurs who love what they do but don't have the time to take care of all the different facets of their business. We close that gap. 

 Our Exclusive Packages are designed to help streamline your systems. We will also tailor support to suit your expanding business. Together, let's build a strategy that works for you!
Choose a one-time project or occasional support option. This is best suited for those who need website design or additional assistance on a heavy legal case. A 50% deposit is required in advance along with a five hour minimum.
We love to create lasting business partnerships with our clients. This option guarantees that you receive top priority within the time block set aside just for you. The added value to choosing this option is that you receive a discounted rate that is billed the first of each month. 
If you don't see a particular service, just ask for it. Our team has an array of skill sets that we are certain will satisfy your unique needs.
Realtor Support focuses on creating leverage in this fast paced industry.
Legal Support provides skilled assistance with a Registered Paralegal .
Business Support creates organization and builds productivity.
Online Marketing Support promotes a branding strategy that reaches online customers.
 Our Passion Is Serving You!
Contact us for a complimentary consultation. We are happy to answer your questions and provide solid solutions for the management of your business.
 Let's Get Started!

  🙂