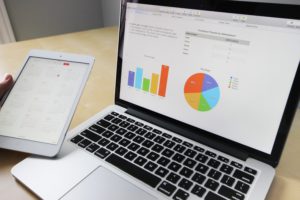 Accurately balanced books and well-kept records make up the secure foundation of any successful business. That is why we offer financial support that alleviates your anxieties and keeps you organized. The services we provide give you the ability to gauge the health of your business at a glance. Our trained and experienced bookkeepers are dedicated to helping you stay in control of your money.
kjddjjklljkagsklgf
Quickbooks Set-up
Initial set up of QuickBooks Pro, QuickBooks Online and Quickbooks Remote Access or other accounting software

Set up of Chart Accounts and Customization of Templates
Accounts Payable
Coding, Posting, Billpay, Reconciling, Reporting

Year end 1099's

Maintaining Vendor Master Files
jkjkfjlkfjlkfjlkgfjlk;fgjlkgfjlkjlkgfjlkfglk
 

Accounts Receivable 
Need to get paid faster? Let us accurately prepare and timely send invoices and statements to your clients. We will maintain your customer master files and code, reconcile and report…..   Tired of keeping up with cash receipts in a shoebox? We can sort, post, and categorize all transactions.
Adjusting Entries

Reconciling and Reporting
Financial Reporting
Balance Accounts

Income Profit/Loss

Cash Flow

Expenses

Net Worth Reporting
New Business Start-ups
Starting a new business has a lot of moving parts. You want to make sure you are aligning yourself with a support system that is working with you and your goals. We will help you obtain the proper licenses and apply for an EIN or Tax ID number. We can also help you determine a budget that fits your business model.
Personal Bill Paying
If you find yourself struggling with this task, let our trusted professionals do it for you. Whether you are a senior, military servicemember who is deployed or just don't have time, we will not only pay your bills but create a budget and even track expenses for you. This will make it easier to prepare for tax season. We offer weekly and monthly support to meet your needs.
Payroll Management
Payroll can be time consuming and complicated. Let us simplify the process and let you concentrate on other aspects of your business. We can assist with wages, payroll tax and garnishment services if needed.
Preparation for Tax Season
Don't stress yourself out trying to get your tax information together.  Let us do it for you. We can directly communicate with your accountant to coordinate needed documents. We will ensure that you have accurate information for your return.