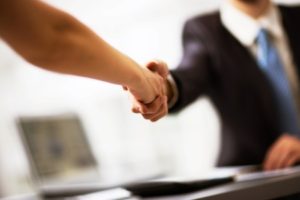 The demands of a legal practice are mind blowing. Consultations, petitions, responses and court appearances are just a handful of responsibilities that you need to address. Utilizing the skills of a Registered Paralegal is one of the most profitable decisions you will make for your business. 
      Flexible Schedule       Quick Response        Professional Support
Our Virtual Legal Assistants have years of experience in the legal field and they understand that speed and accuracy are vital to your success. Whether you are looking for someone to tackle overflow work, perform legal research or partner with in-house staff on a heavy case, you came to the right place.
You can choose one of our paralegal support packages or Request a Free Support Assessment so we can build one that will be suitable for your business model.
Premier Paralegal Package
Demand letters

Legal pleadings including briefs

Interrogatory responses

Draft Discovery Responses

Compile Trial Exhibit information

Deposition Coordination

E-Filings
Basic Paralegal Package
Scheduling Meetings, Depositions and Mediations

Summarize Transcription

Perform Case Law Research

Proofreading

Document Writing

Docket Management
Legal Administrative Package
I-9 Verification
Background Checks
Data Entry
Initial Client Letter
Follow-up Correspondence
Phone Answering
space
Georgia Notary Service  **By Appointment Only**
space
All of our packages include: 
Unlimited Correspondence and Monthly Strategy Sessions
Contact Us for a Complimentary Consultation 
Augusta Virtual Assistants, LLC is not a law firm, nor are we attorneys. We do not provide advice to any individual as to their legal rights, remedies, or obligations under the laws of the United States of America. Our Paralegal support is provided ONLY to licensed attorneys. All documents, pleadings, etc., are prepared under the exclusive direction of those attorneys.