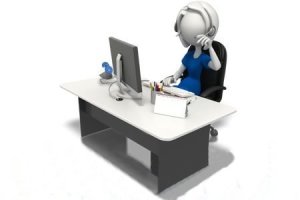 Maintaining office systems and procedures is essential, but meeting deadlines, working weekends,  and missed family functions can make you feel as though you will never catch up!
Relax! 
Our Virtual Business Managers work alongside you just as an in-office administrative assistant would. The only difference is we work from our own fully equipped office. From PDF's to PowerPoints, we will tackle and organize your workflow, giving you a reason to love what you do!
You can choose one of our Business Support packages or we can tailor one that will be suitable for your needs.  Request a Free Support Assessment and let's get started!
The Peace of Mind Package
Project Management: Set-up new or maintain existing project management software system, Delegate project tasks to team members and follow-up with team until project completion, Provide project status updates.
Operations Management: Create Standard Operating Procedures and Employee Manuals, Set-up and maintain Client Relationship Management system, Identify and create processes and procedures to increase productivity.
Secure File Management: Utilize file sharing and management system such as Dropbox, GoogleDrive, Box etc.; Convert Word documents to PDF when requested, maintain confidentiality by sharing only with designated individuals; Create individual and team sharing when applicable.
The Team Player Package
Answering Service: A dedicated phone number to forward your calls, Voicemail for missed calls,  Take messages and deliver via email or text, Customer follow-up, Customer Care Support. 
Appointment Scheduling: Schedule appointments via online calendar or CRM system, Confirm scheduled appointments, Cancel and reschedule as needed, follow-up calls as needed.
Data Entry:  Create and/or manage database, spreadsheets or CRM system, track specifics such as last correspondence, where you met and any specific information needed for reference.
All of our packages include:
Unlimited Correspondence and Monthly Strategy Sessions
Contact Us for a Complimentary Consultation