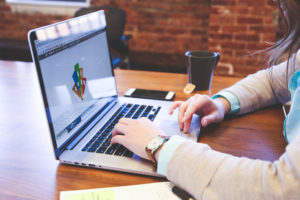 As a Realtor, you are well aware of the importance of Leverage. Working with an ISA, Contract Manager or Client Care Specialist will organize your business and take the more repetitive but necessary tasks off your To-Do list.
Our REVA's are highly experienced and knowledgeable in real estate procedures and best practices. We know the importance of maintaining your professional reputation and saving you time.
You can choose one of our Realtor specific packages or Request a Free Support Assessment so we can build one that will be suitable for your individual needs. We also offer any of the services below on an a' la carte basis if you only need one or two completed.
atlanta ga, augusta GA, Charleston SC, Raleigh NC, real estate in georgia and south carolina, north carolina, Ten
Leverage Leader Package
Listing Management:
Input listing information into MLS system

Edit and upload photos with descriptions

Create Virtual Tours into preferred software program

Create flyer and have it distributed to area agents

Monitor for correct information on real estate sites such as Trulia, REALTOR.com and Zillow.
Contract to Close Transaction Management:  
Coordinate appointments for all necessary inspections and repairs if needed

Maintain communication with all parties involved including attorney's office and lender

Organize documents and obtain signatures if needed

Upload documents into paperless system

Confirm DA – Disbursement Authorization

Schedule closing date/time
Comparable Market Analysis:
Obtain subject property and information

Compile

 comparable properties from MLS system or RPR database

Format into presentable presentation and email to client.
space
space
Rainmaker Package
Website Management: 
Build new website or maintain current one

Provide rich keywords and text to boost search engine ranking

Monitor and update listing information for accuracy.
Blogging: 
Bi-monthly write-ups that include relevant and hyper-local content that makes you stand out as the area's market expert.
Social Media Management: 
Daily postings* showcasing new listings, price reductions

Virtual Tours, market trends, home improvements, upcoming area events and blog posts. 
*Posting schedules depend on how many social media platforms will be used and what types.
Space
Space
Business Builder Package
Showing Appointments and Follow up: 
Contact seller to secure appointment date/time

Confirm with showing agent

Follow up with call to showing agent for feedback on following day

Input all data into spreadsheet and share with seller.
Calendar and Email Management: 
Maintain calendar and schedule appointments.

Monitor

 and respond to relevant emails.
Lead Coordination: 
Implement and maintain drip email campaigns to leads and clients from your preferred lead generating system

Call Capture to build relationship with lead and move them towards pre-approval or listing appointment.
Space
Space
All of our packages include:
Unlimited Correspondence and Monthly Strategy Sessions
Contact Us for a Complimentary Consultation